Telemetry
Optimize Your Fleet With No Software Required
Protect your lift truck fleet, save money, and decrease the likelihood of employee injury, all with no software required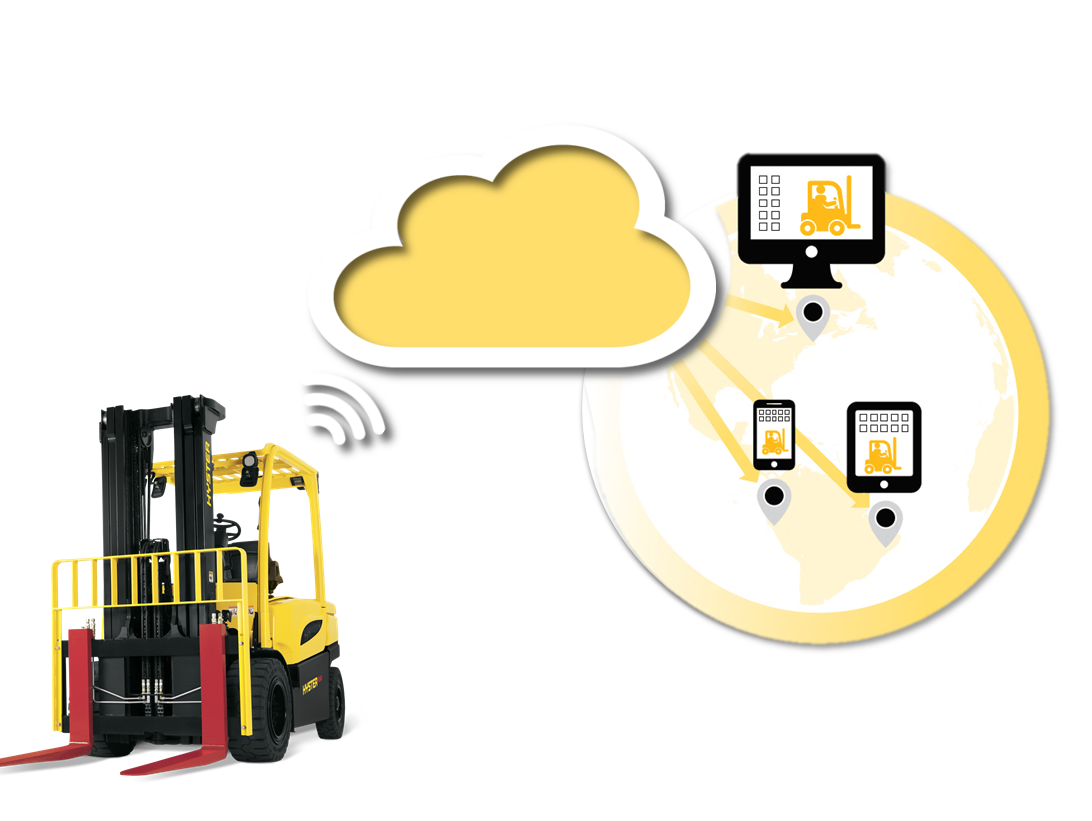 Systems are capable of alerting who was operating a lift during its time of impact with impact reports. Utilization reports are also created. These allow you to calculate your ROI and realize if you have too many, or alternatively not enough, trucks in your fleet. Safety and compliance are other primary benefits of telemetry. Systems allow you to enter your own preset and post-set safety guidelines, all in accordance with OSHA guidelines. The systems are completely cloud based, allowing all of this and more to be easily accessed through the system's portal online, or through its smartphone app.
Material Handling Product News' 2019 Product of the Year!
Easily accessible reports
View real time data on lift utilization and impacts
Data is transferred immediately with cellular data, or as soon as in range of Wi-Fi
Reports easily accessed through online portal or the system's app
Allows you to view idle/run time to optimize performance of each lift
View the number of loads each lift has moved
Realize unique driver Info
Identify employee operating behavior with key card implementation
Employee required to scan key card to begin operating lift
Lift stores the data of who was running it and when
Allows for the ability to see who was operating the lift at time of impact
Simplify OSHA worries
Digital reports and additional equipment requirements make OSHA compliance easier than ever
Digital reports available for 7 years that prove compliance
Set preset and post set safety guidelines for your fleet
Save paper costs with digital reports
Want telemetry but already own a fleet?
No Problem.
We can install systems on all lift truck models and brands, including trucks not purchased from us.
Contact Your Nearest Branch to Learn More