Warehouse Vertical Lifts
Material Lifts & Traditional Scissor Lifts
Arnold Machinery Company stocks various warehouse material lifts to enhance your operations. We'll help you design a system that fits into your current activities and boosts your overall productivity.
Vertical Lifts We Offer
Vertical lifts streamline operations when moving products between floors, levels and inaccessible spaces. Rather than costly freight elevators, vertical lifts are cost-effective alternatives to efficiently move materials without sacrificing your budget.
At Arnold Machinery Company, we provide vertical lifts for various applications, including material lifts and traditional scissor lifts.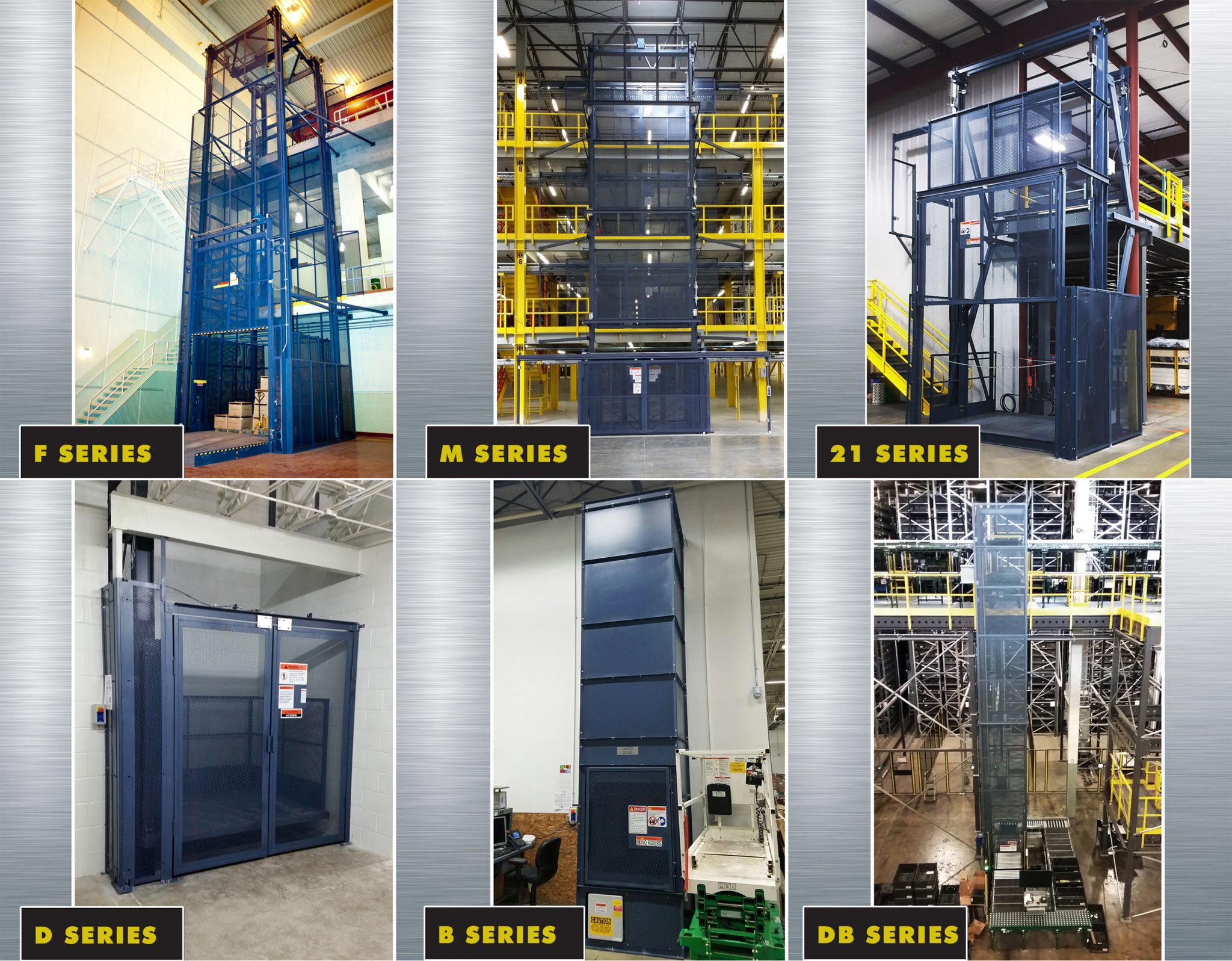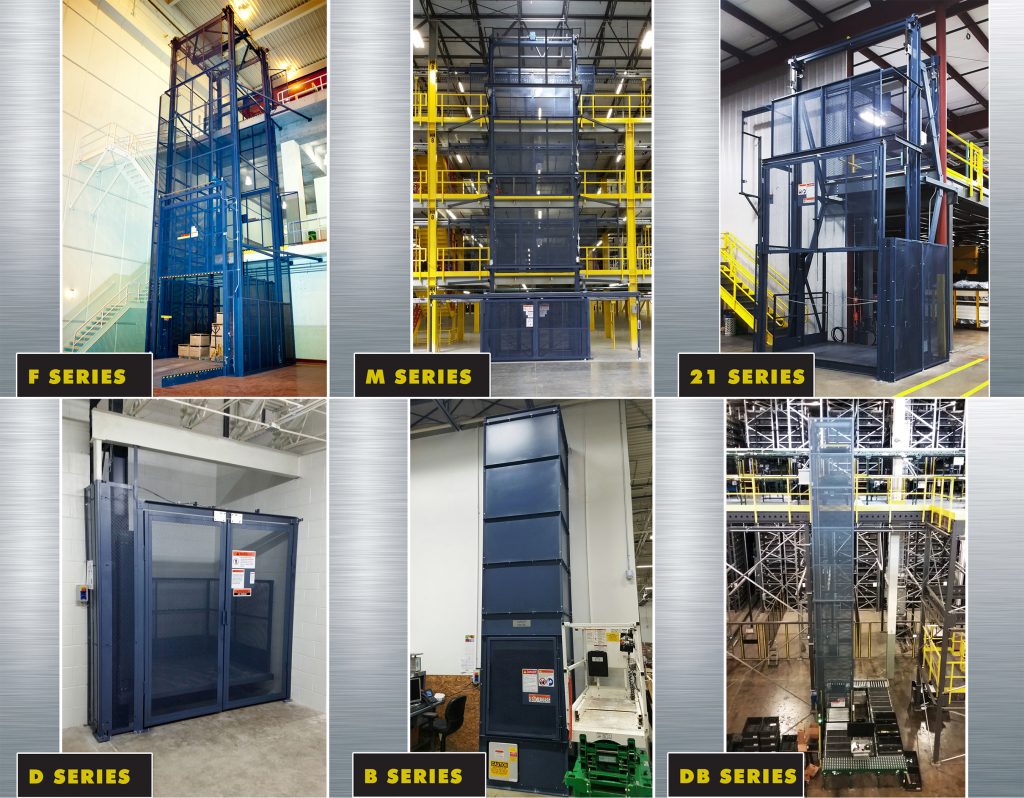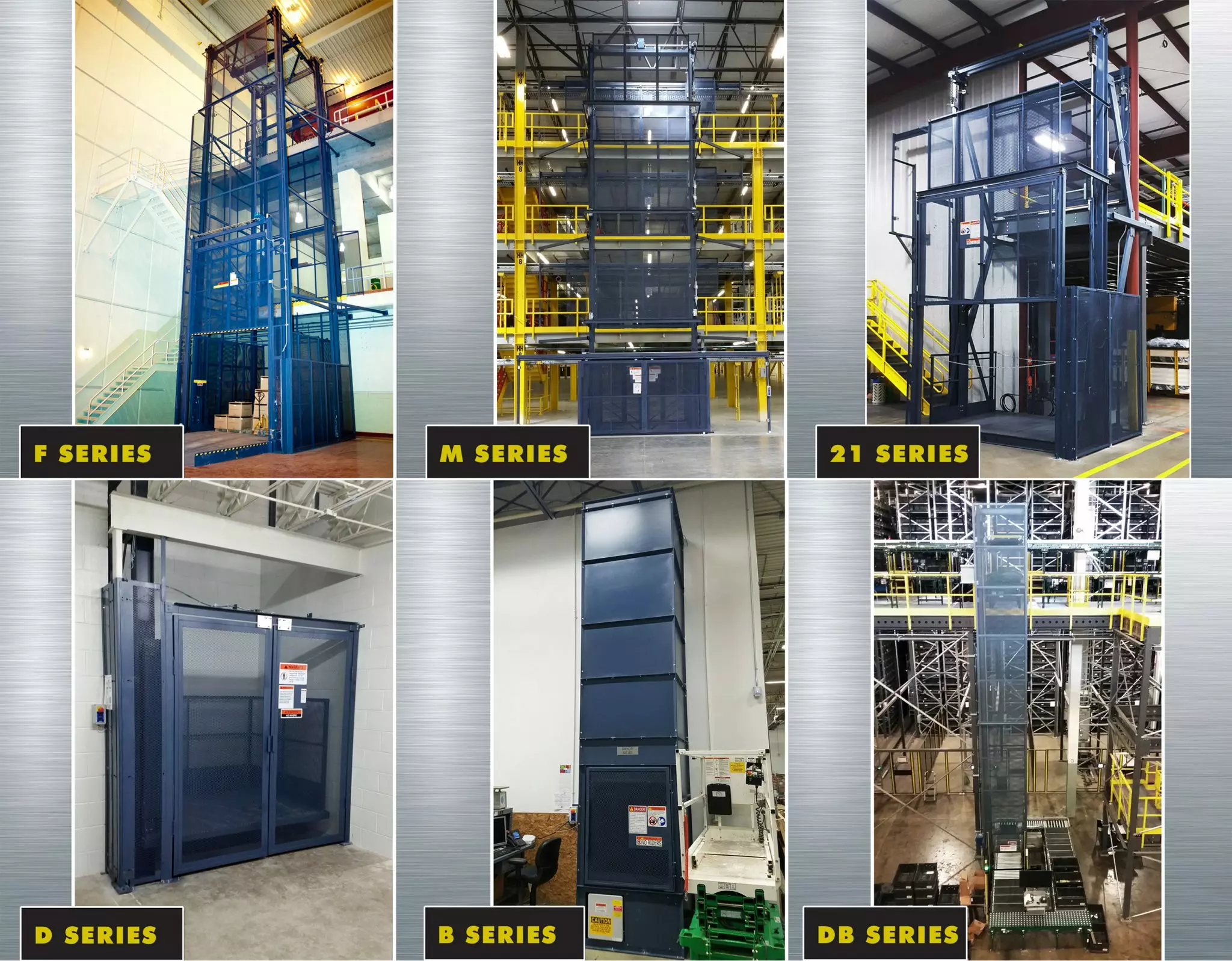 Material Lifts
When you need to move loads to high elevations, balconies and mezzanines, material lifts are the tools you'll need. These systems can carry between a few hundred to tens of thousands of pounds of pallets, machinery and other heavy warehouse products. Material lifts are safe and productive machines to transport products from one floor to another, capable of increasing your business' workflow.
Arnold Machinery Company maintains a large inventory of material lifts to suit various industry applications, including pick stations. Some of these high-performance tools include:
F Series: Our F series warehouse platform lift raises significant loads of 50,000 pounds or more.
M Series: These multi-level vertical warehouse material lifts are ideal for high-speed applications that can reach numerous floors while lifting 10,000 pounds of supplies.
21 Series: The 21 series is a two-post hydraulic lift using a remote-mounted control panel to lift bulky loads of up to 6,000 pounds.
D Series: This hydraulic can safely and efficiently transport 3,000 pounds of products between two levels within indoor and outdoor applications.
B Series: With its similar operation to a dumbwaiter, the B series lift is ideal for moving singular boxes, cartons, cases and parts between floors.
DB Series: This material lift uses multi-level conveyor belts and a lift to move lighter loads between floors.
Scissor Lifts
Scissor lifts are motorized machines allowing warehouse professionals to access  elevated heights. While they're similar to material lifts, these lifts don't transport products but rather assist in working in high locations. These tools use electrical energy to power hydraulics and lower a platform holding workers and products.
Scissor lifts come in unique sizes and designs to accomplish a wide array of applications. Arnold Machinery Company supplies professionals with high-quality scissor lifts to enhance material handling operations and increase facility accessibility. A few of our warehouse scissor lifts include:
Scissor lift tables: Lift tables are commonly utilized to elevate heavy loads across a short vertical distance. Popular applications of these sturdy tools include pallet handling and vehicle handling.
Dock lifts: Our dock lifts simplify delivery truck loading procedures. They're strong, versatile machines capable of moving light and medium palleted loads onto trucks.
Drivable scissor lifts: Drivable lifts operate with user-friendly controls and a slim base to effortlessly maneuver between aisles and help professionals access hard-to-reach locations. These devices enhance warehouse efficiency and exceed ANSI safety standards.


Benefits of Choosing Arnold Machinery Company
Arnold Machinery Company has a mission to provide heavy equipment customers with exceptional experiences that propel their projects forward. We live by our Silver Service® guarantee, ensuring you have the support system you require. We understand our responsibility to our customers and do everything we can to streamline your heavy equipment workflow and leave you 100% satisfied. No matter your industry or budget, you can count on the Arnold Machinery Company for your needs.
Get in Touch With Arnold Machinery Company to Learn More
Elevate your operations with a new vertical material lift from Arnold Machinery Company. We've been the go-to equipment supplier for countless warehousing, material handling, construction and mining applications for decades. Our team can help you find the right solution for your budget and situation, creating a lasting partnership you can trust.
To discuss which solution is best for you and your warehouse, please fill out a contact form or call (888) 214-1847 to get in touch with one of our warehousing experts. See these tools in action by visiting our experience center in person or online.