Flagstaff, Arizona
---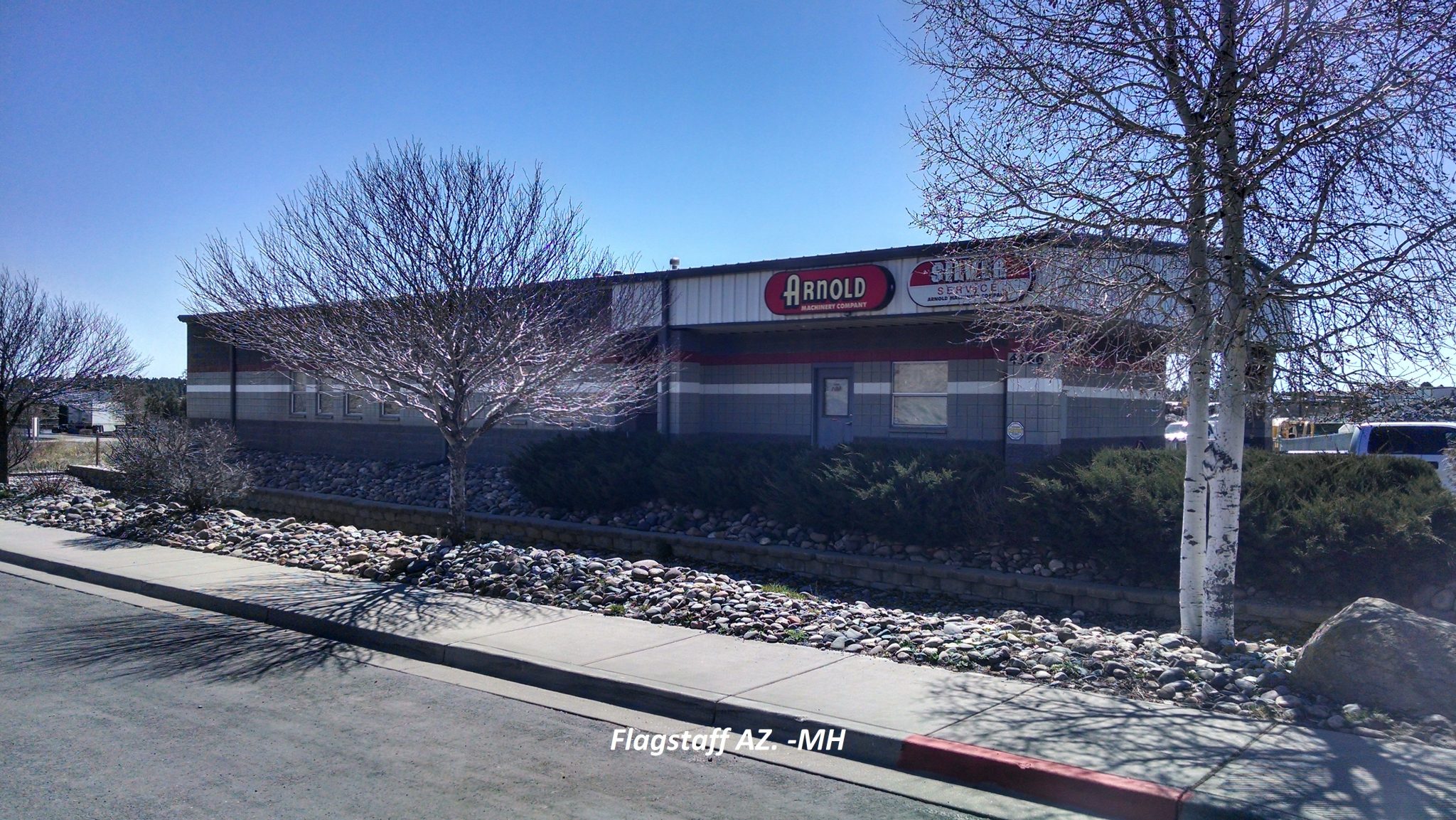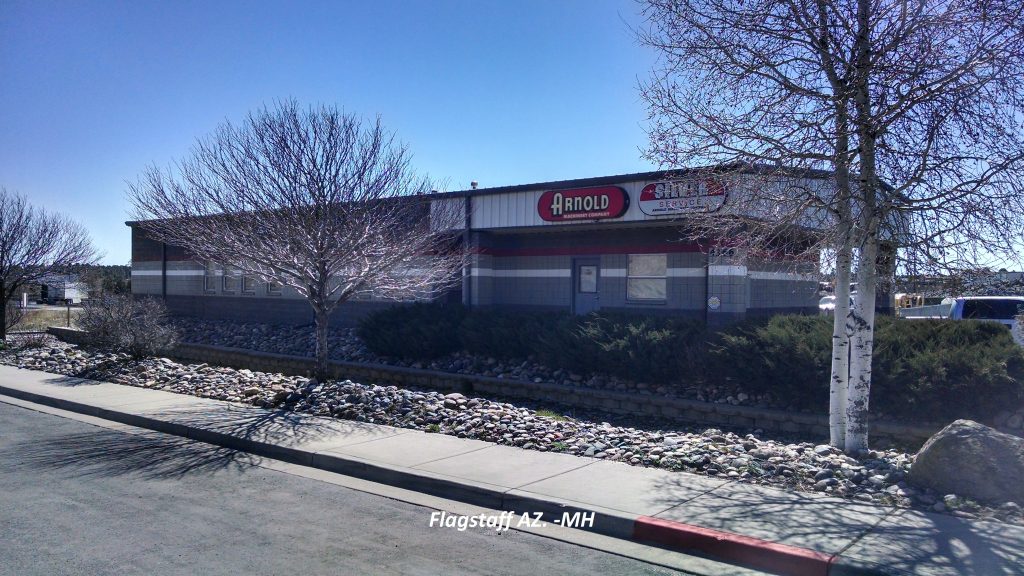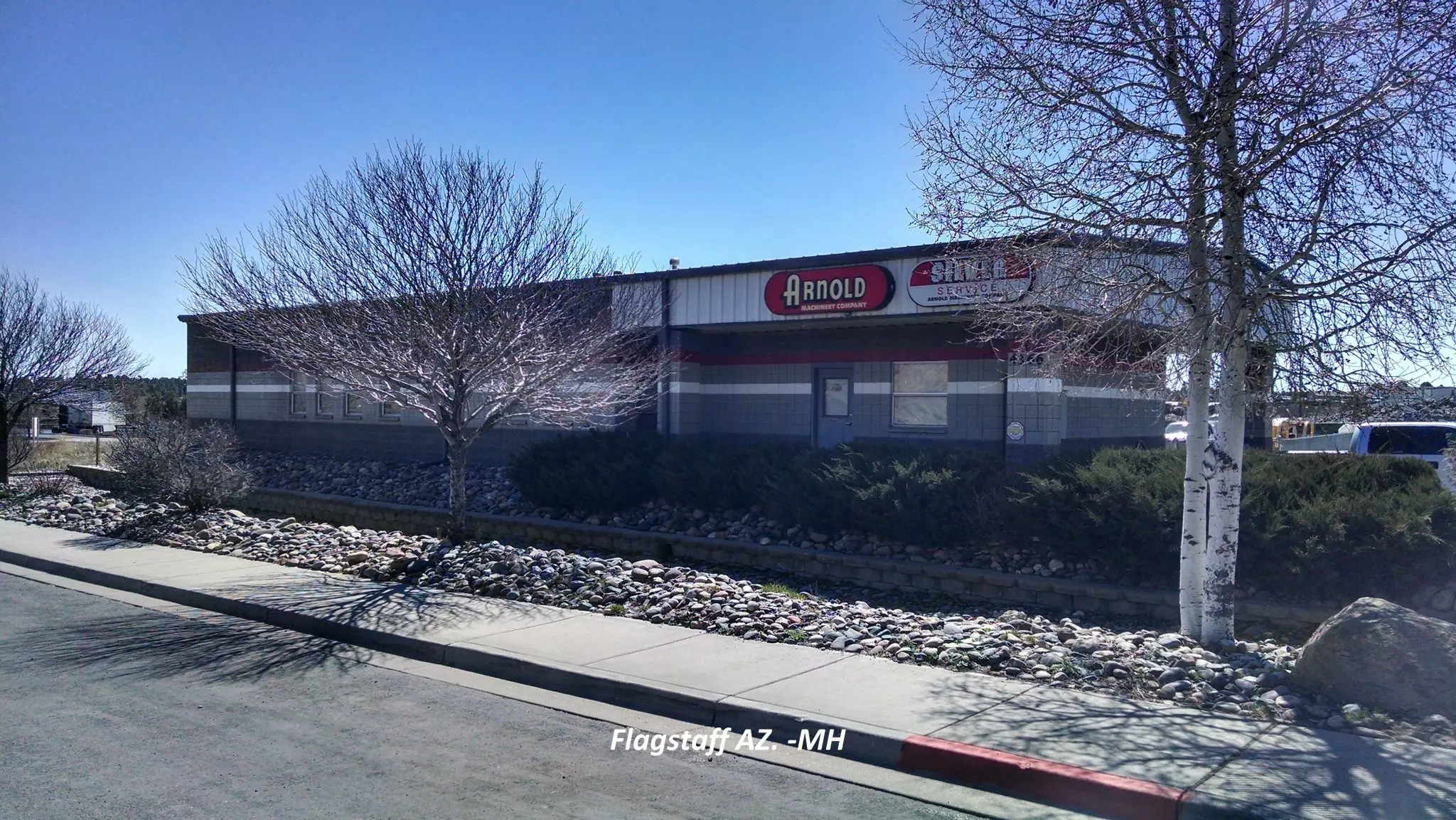 4366 East Huntington Drive, Flagstaff, AZ, 86004
Branch Manager: Jeremiah Dickerson
Phone: 928-527-1725
Visit Our Location? Write a Review!
Forklift Parts & Service in Flagstaff, Arizona
If your business uses forklifts or maintains warehouse space, our Flagstaff branch location is your one-stop-shop for everything you need to become more productive and profitable. At Arnold Machinery Material Handling, we specialize in developing and delivering high-quality warehousing solutions for the best value.
Tailored Solutions From Your Experienced Flagstaff Forklift Company
With over 90 years of experience, we know how to deliver winning solutions for businesses of any size.
New and Used Forklifts for Sale in Flagstaff, AZ
If you want to grow or update your fleet, we've got new and used options from the industry's leading manufacturers to choose from:
New equipment: Our sales team can pair you with your ideal new forklift for sale and help you optimize it for your warehouse with optional features. Options range from the most compact and maneuverable forklifts on the market to big trucks capable of lifting multiple tons.
Used equipment: We have excellent prices on used forklifts for sale as well as specials on select models so you can save even more. Our technicians inspect and maintain each piece of equipment to help you get the best return on your investment.
Forklift Rentals
We have an impressive fleet of low-hour forklifts for rent with a range of options suited for any indoor or outdoor application, including Hyster® forklifts and Yale® forklifts in different configurations. With any lift truck rental, you can take advantage of benefits like:
Selection and availability: Get the right rental equipment for the job delivered when and where you need it and keep it for as long as the job requires.
No maintenance or storage required: Enjoy the capabilities of a forklift without dealing with the costs associated with service, maintenance, storage and repair.
Budget-friendly, flexible rental terms: Gain material handling capacity in your warehouse with flexible rental agreements while preserving more of your budget for other expenses.
Warehouse Solutions
Our warehouse solutions include a wide range of commercial products and innovative services to optimize any size space. We sell and install commercial pallet racking and warehouse shelving, with styles and options to match any storage requirements. Our team will help you determine the best warehouse racking solutions for your specific needs and help design the optimal layout.
We also offer a number of services to help increase the efficiency of your operations. During a complimentary Customer Site Survey, one of our specialists conducts a thorough evaluation of your warehouse layout to identify areas for improvement. We also provide free AutoCAD drawings you can use to plan or get a permit. We can even run warehouse simulations to determine potential snags in the process and create the ideal setup for your space.
Forklift Parts and Repair Services
If you have a forklift or manage a fleet, we have your maintenance and repair needs covered. Our Flagstaff location is fully equipped and capable of providing you with:
Your Satisfaction Is Guaranteed
Delivering the best customer service possible is always our top priority. We place relationships first and back every exchange with the safety net of our Silver Service® Guarantee. We will prioritize your needs and continue to work until we meet them. Our team will exhaust every possible option to ensure you are completely satisfied.
Other Arnold Machinery Material Handling locations in Arizona include:
Get in Touch With Our Flagstaff, AZ Branch Today
Contact our branch location for sales, parts or services today. Use the form below or call 928-527-1725.