Casper, WY
---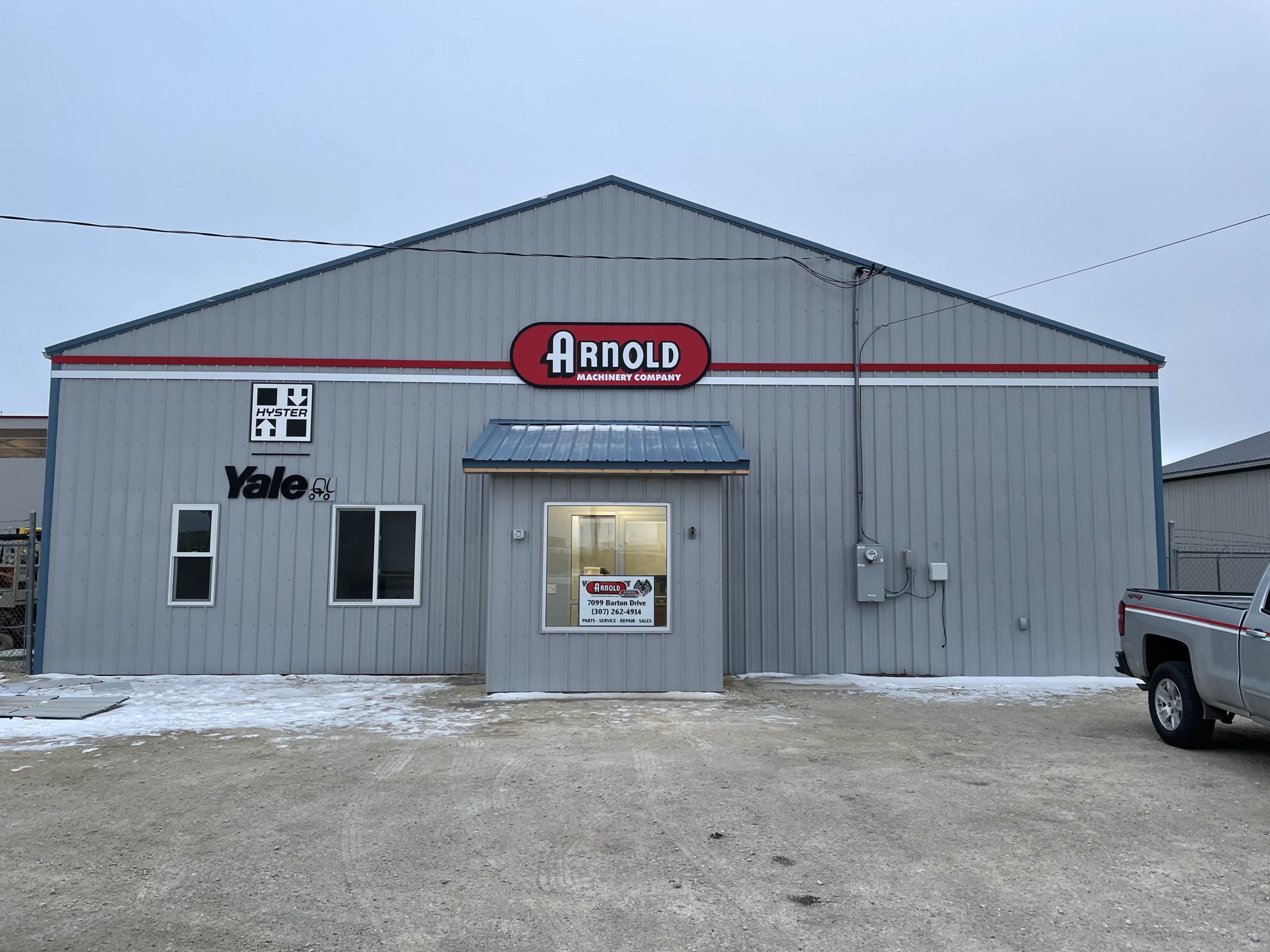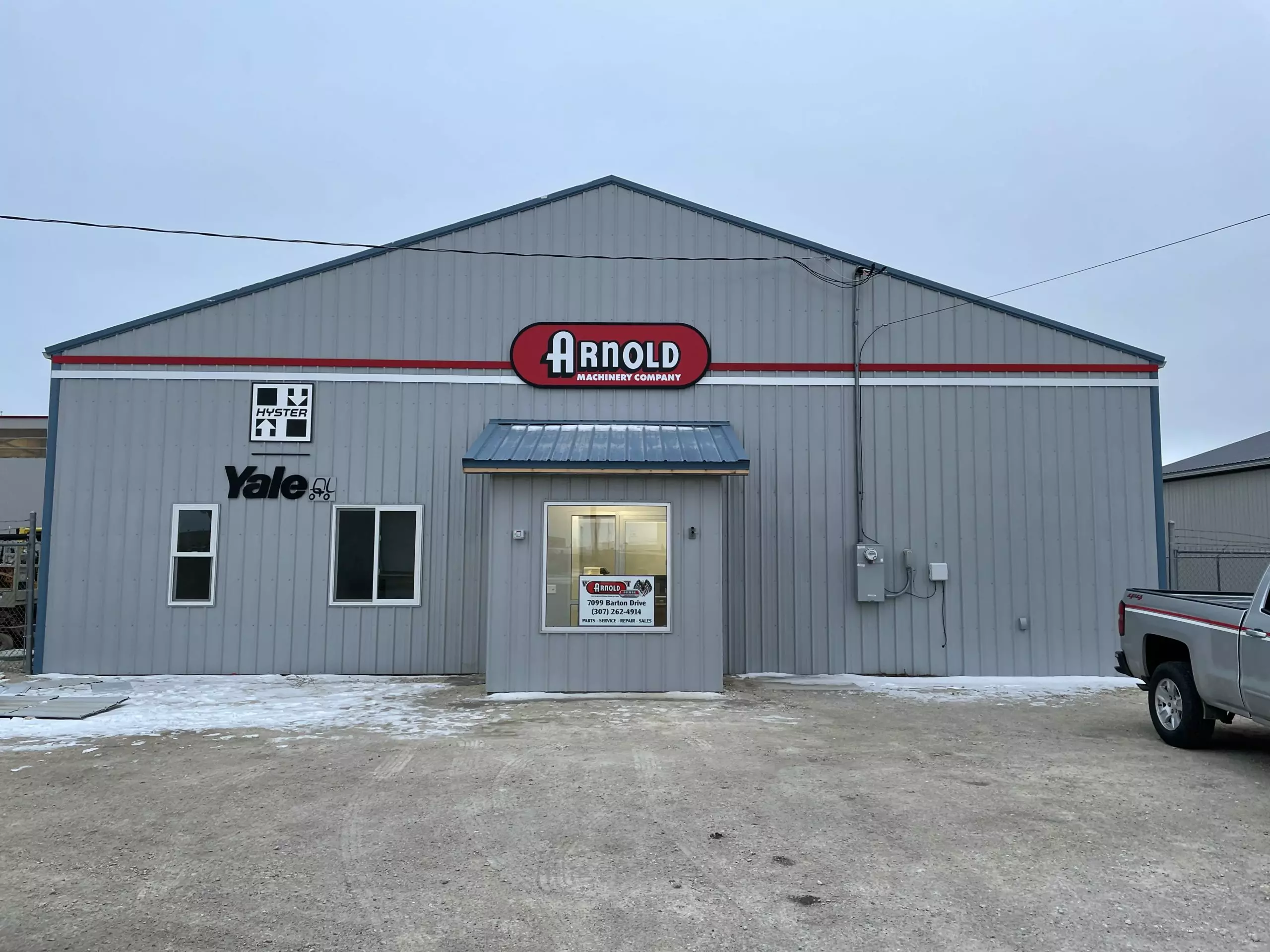 7099 W Barton Drive, Casper, WY
Branch Manager: Chris Pohl
Phone: 307-262-4914
______________________
Get Directions
Visit Our Location? Write a Review!
Casper, WY Material Handling Equipment and Warehouse Solutions
Whether you're looking to add to your fleet, optimize your warehouse or get more from your existing investments, we have you covered. Arnold Machinery Material Handling is your partner in Casper, WY for affordable equipment and cost-effective services that will help you become more productive and more profitable.
Local Sales, Service and Support for Your Warehouse Operations
Get everything you need to move, store and stack materials more effectively from a single local provider.
New and Used Equipment for Sale
We are the region's home for the largest inventory of new material handling equipment for sale, including forklifts from CombiLift, Drexel, Hyster® and Yale®. We also carry options from other top brands like Bendi, BALYO, Load Lifter, Navigator and lithium technology solutions from GreenCube.
If you're looking for used forklifts for sale, we have affordable options that you can use to start moving materials today. All our used equipment undergoes an inspection and services from trained technicians to ensure you're getting the best value and performance.
Rental Equipment
Do you need a forklift on a short-term basis? Our fleet of forklifts for rent includes options suited for use in practically any warehouse, including indoor and outdoor facilities with varying terrain. We offer forklift rentals based on what works best for you, with flexible agreements and term lengths.
Options include material handling equipment capable of moving any load and maneuvering any aisle, with options like pallet jacks, very-narrow-aisle forklifts, four-wheel lift trucks and big trucks. We also have attachments available for tackling unique jobs.
Warehouse Solutions
Transform any warehouse into a streamlined storage space with our warehouse solutions. Our Casper, WY team can come to your facility and perform a free assessment to determine how we can help maximize your space using our products and services.
Other warehouse services include creating new facility layouts, adding lifts, mezzanines and docks, and installing new conveyor equipment. We also design and distribute a large variety of warehouse racking and shelving, including selective, cantilever and drive-in/drive-thru designs, along with other options.
Equipment Parts and Repair
With over 90 years of experience, we know how important it is to avoid downtime and get the most life from your equipment. We help you take care of yours with an extensive selection of forklift parts for sale and professional assistance with finding the right part.
Our Casper, WY location provides 24/7/365 forklift repair services throughout the local area. If your equipment goes down or it's time for a scheduled service, we will send a trained and knowledgeable technician capable of working on any model forklift from any brand.
The Benefits of Working With Your Local Material Handling Experts
At Arnold Machinery Company, Customer Satisfaction Is Our Only Policy®. When you work with us, you get the safety net that comes with our Silver Service® Guarantee. This is our promise to make sure you're 100% satisfied. It also means asking if there's anything we could have done better, then doing everything that is ethical and within our power to meet those expectations. With locations in cities all across the country, from Las Vegas, NV to Twin Falls, ID, Arnold Machinery is committed to providing a superior customer experience.
Contact Our Casper, WY Branch Location
If you're interested in scheduling a free on-site consultation or would like to learn more about our products and services, we're here to help. Give us a call at 307-262-4914 or send us a message using our contact form.