Twin Falls, ID
---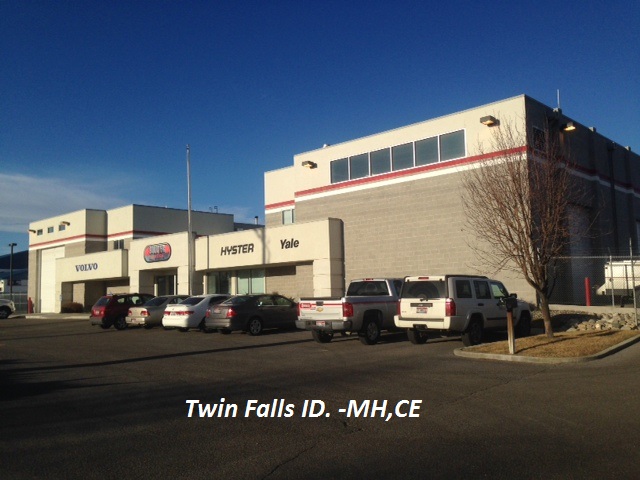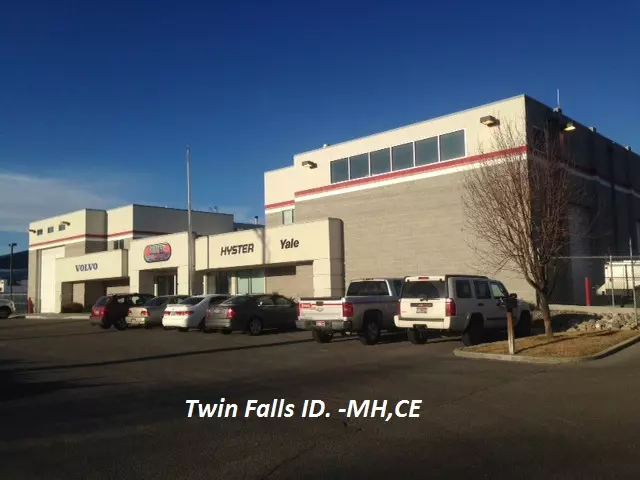 Forklift and Warehouse Solutions in Twin Falls, ID
If you need material handling equipment and services in Twin Falls, ID, Arnold Machinery Material Handling is your local partner to get what you need to boost profits, productivity and efficiency. We are industry experts with over 90 years of experience serving the region. Talk to our team about what you're looking for, and we'll help you find it.
Local Material Handling Equipment Sales, Rentals & Support
Our Twin Falls, ID location has all the products and solutions necessary to modify, improve and sustain warehouse operations of any size.
New and Used Forklifts for Sale
We carry a large selection of new forklifts for sale from the most recognized brands in the industry. We are the region's authorized dealer for new Hyster® and Yale® forklifts, and a wide selection of lift trucks from other top names like Bendi, CombiLift, Drexel, Navigator, BALYO and Load Lifter.
Our material handling equipment inventory also includes a variety of used forklifts for sale. Buying used offers an excellent balance between cost savings and equipment performance. Our team can help you select the best option for your business, regardless of how much you need to lift or where you want to put it.
Forklift Rentals
A forklift rental is the perfect way to get the job done while keeping your costs and commitments low. We maintain an extensive fleet of low-hour, recent-model forklift and material handling equipment available for rent with short-term and long-term agreements available at affordable rates.
We offer equipment rentals in Twin Falls for virtually any application, including pallet jacks, sit-down rider forklifts, stand-up forklifts, indoor/outdoor forklifts and big trucks that you can use to handle material loads weighing over 10 tons. Let us know what you need to accomplish, and we'll find the right equipment and attachments for you.
Warehouse Solutions
At Arnold Machinery Material Handling, we maximize every inch of warehouse space, whether you're moving into a new facility or want to update the one you're already using. Our Twin Falls team can help you improve how you manage your building and the materials you're storing with warehouse products and services that include:
Vertical lifts: Sales and installation for traditional scissor lifts and material lifts.
Storage solutions: Warehouse shelving, storage and pallet racking design and installation.
Site optimization: Digital tools for designing, testing and perfecting ideal warehouse configurations.
Forklift Repair, Maintenance and Parts
Whether you use a forklift outside or inside, our technicians can help you maximize your uptime and equipment lifespan with professional care. We offer 24/7/365 mobile forklift emergency repair and preventive maintenance throughout the Twin Falls area, including certified service, for any model forklift from any manufacturer.
If you plan to perform maintenance and repairs yourself, you can depend on us for forklift parts at competitive rates. We keep over $4 million worth of parts in stock, and our team knows how to pair you with the right part numbers to keep your warehouse operations moving.
Our Silver Service® Guarantee
We back every product and service with our Silver Service® Guarantee. This means that you can count on us to deliver products and solutions built around meeting your needs and doing everything within our power to ensure you're satisfied with the results.
Other Arnold Machinery Material Handling locations in Idaho include:
Contact Arnold Machinery in Twin Falls Today
Stop by our Twin Falls, ID location to speak to our team or contact us for more information today. Fill out our contact form to get in touch or call us at 208-733-1715.