Denver, CO
---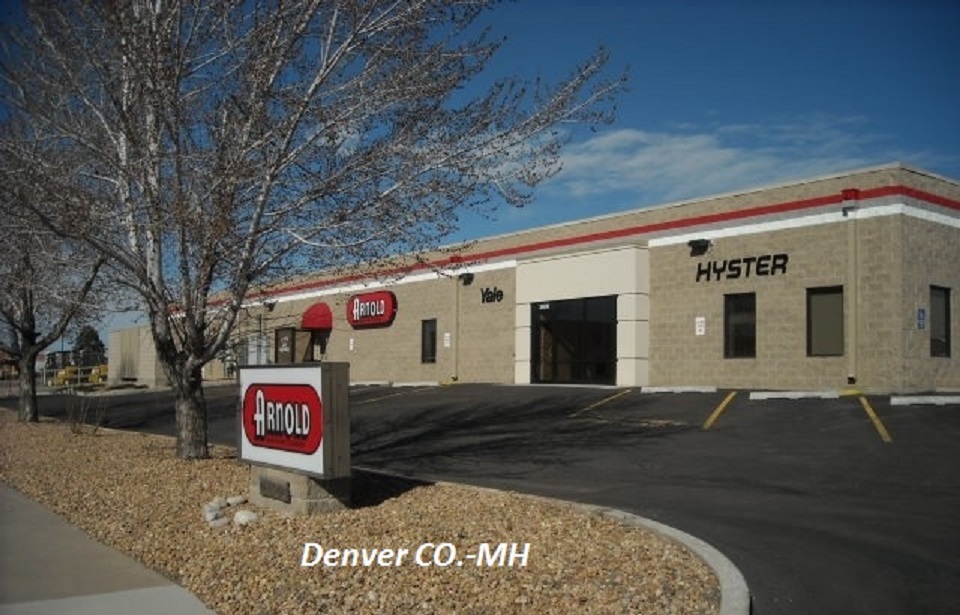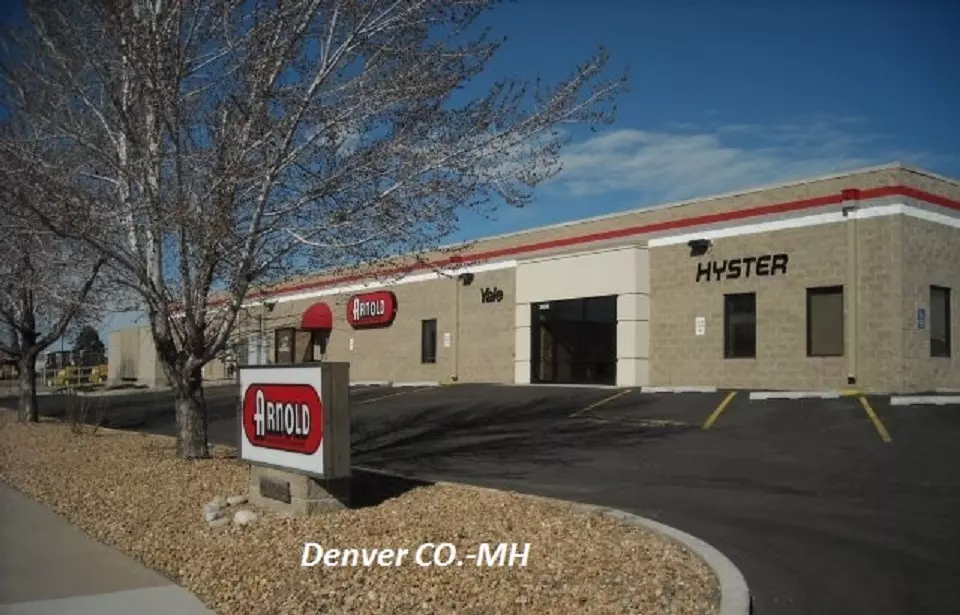 3800 Quentin St., Denver, CO
Branch Manager: Mark Hudson
Phone: 303-573-5333
______________________
Get Directions
Visit Our Location? Write a Review!
Denver, Colorado Material Handling Equipment
If you need to move, stack or warehouse materials anywhere near Denver, Colorado, Arnold Machinery Company Material Handling is your trusted local provider. We are the region's top source for the equipment, services and support you need to reduce overhead costs and achieve greater productivity. With over 90 years of experience to lean on, you can depend on our team to find you the best options for your business and budget.
Your Home for Material Handling Equipment & Warehouse Solutions
Whether you're looking to add to your fleet, optimize your warehouse, care for your equipment or just find an affordable solution for the short term, our team at our Denver location has you covered.
New and Used Forklift & Equipment Sales in Denver, CO
If you are looking for a forklift for sale in Denver, CO, we have what you need at competitive rates. Our selection of new forklifts includes electric, LPG, diesel and other models from brands like Hyster®, Yale®, CombiLift® and other industry-leading brands. We are the region's best Hyster® and Yale® forklift dealer.
Available options include new and used models suited for moving through the tightest spaces, lifting the heaviest loads and reaching the greatest heights. We also have an extensive used inventory of lift trucks inspected by our team and priced to move.
Forklift Rentals in Denver, CO
With our flexible rental agreements, you can get the capabilities of a lift truck without the long-term investment. We have a wide selection of powerful material handling equipment and versatile attachments, and we offer short- and long-term forklift rental agreements.
Our lift truck rentals include multiple different model types, including very-narrow-aisle forklifts, electric pallet jacks, indoor forklifts and big trucks capable of lifting over 20,000 pounds. All are maintained by our technicians and ready to perform.
Warehouse Solutions
Become more productive and get more value per square foot of your facility with our warehouse solutions. We can send an Arnold Machinery Company Material Handling expert to your facility for a free warehouse consultation, to help you create the most effective and efficient layout possible. We also offer a long list of products and professional services to expand your capabilities.
We have multiple solutions available to match the requirements for any size or type of facility, including conveyor systems, vertical lifts and storage, mezzanines, dock equipment and industrial shelving. We also have warehouse racking in Denver, CO, in five different styles to match your unique requirements.
Denver Forklift Parts and Repair Services
From taking care of your equipment to optimizing your processes, our team has the answer. This location has trained technicians that will come to your work site 24/7/365 to perform emergency repairs and keep your equipment maintained. We also have parts for sale for all makes and models.
Our skill also extends indoors. Talk to our team about all the different ways we can help you get more from the resources you already own. We can help you better manage your fleet, improve your layout, install your products and test our designs using advanced software to get the best results.
The Advantages of Working With Your Local Arnold Machinery Company Material Handling Experts
Whether you need sales, rentals or on-site support, you can count on us to provide superior customer service from the start. With any product or service from Arnold Machinery Material Handling, you get the backing of our Silver Service® Guarantee. This is our promise to do everything ethical and within our power to ensure customer satisfaction.
Other Arnold Machinery Material Handling locations in Colorado include:
Contact Arnold Machinery in Denver Today
Whatever your needs are, we'll help you solve them. At Arnold Machinery Company Material Handling, Customer Satisfaction Is Our Only Policy®. We are committed to helping you get the equipment, services and support you need to stay productive and become more profitable, including new forklifts, expert service and new warehouse shelving, all right here in Denver, Colorado.
Please fill out our contact form for more information on our policies or products. A member of the Arnold Machinery team in Denver will contact you as soon as possible. You can also get help over the phone by calling 888-214-1847.