Grand Junction, CO
---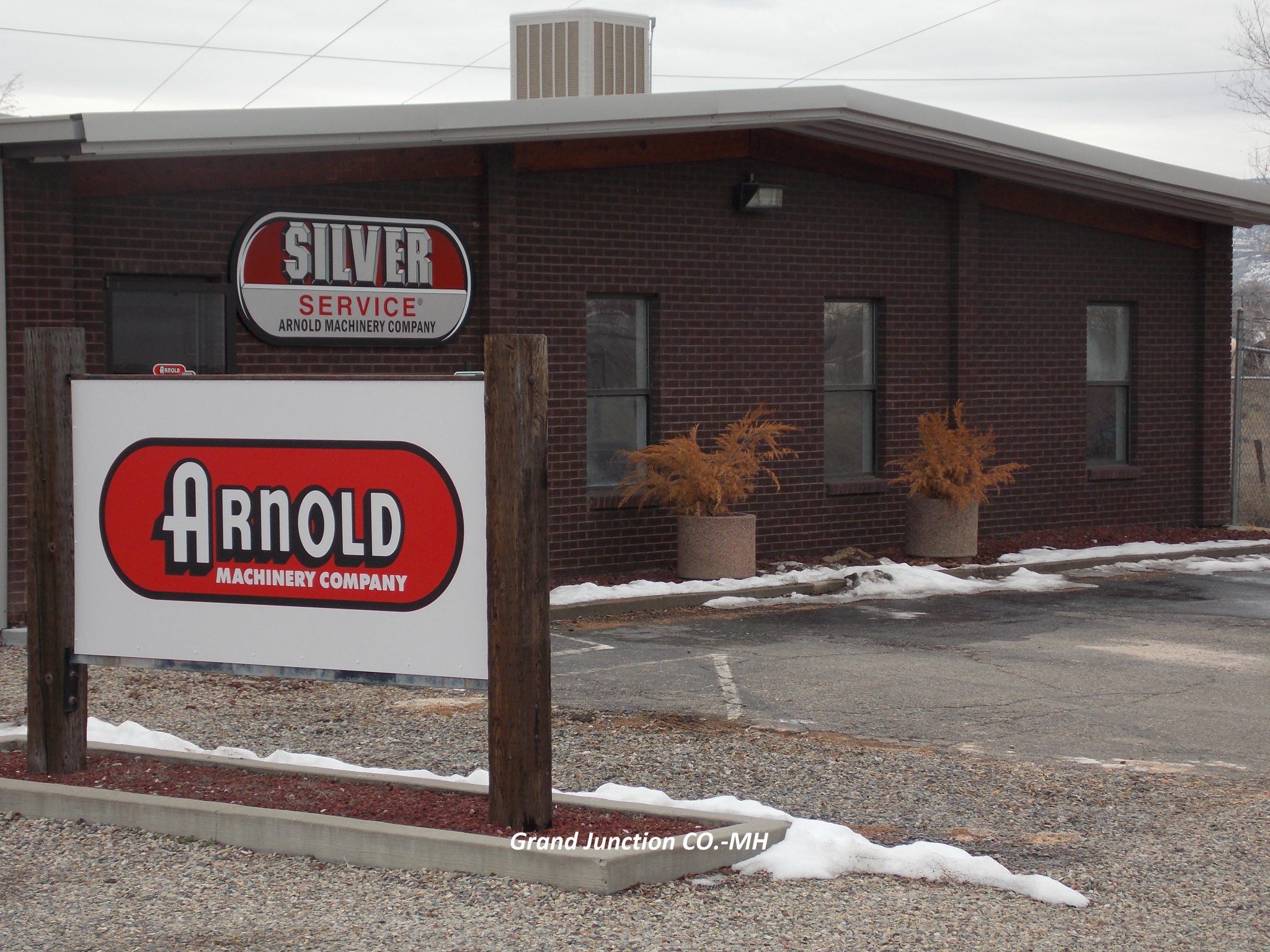 Grand Junction, CO Warehouse and Material Handling Equipment Solutions
If you run a warehouse or production facility in the Grand Junction, CO area, Arnold Machinery Material Handling is your go-to solutions provider. We have everything you need to make your business safer as well as more efficient and productive.
Material Handling Equipment, Parts and Services Under One Roof
We provide the equipment you need to move, organize and handle a wide range of materials, and we offer expert support to help you save money in the process.
New and Used Forklifts for Sale From Top Brands
Arnold Machinery Material Handling is your partner for new forklifts for sale with all the features you need. We are a dealer for all the top brands, including Hyster®, Yale®, CombiLift, Navigator and more.
Options include models suited for indoor applications, outdoor use and over rough terrain, including three-wheel and four-wheel forklifts, pallet jacks, articulated lift trucks and reach trucks, along with heavy-duty equipment like container handlers. We also maintain an inventory of used forklifts for sale.
Forklift Rentals
A forklift rental from Arnold Machinery Company provides the added lifting capability you need for loads weighing over 10 tons at affordable rates. We keep an extensive selection of rentals on-hand and ready for delivery to your location, including lift trucks and attachments.
Our rental fleet receives professional pre-lot care from our technicians and is up to date on all maintenance and service. We'll help you determine which model delivers the best value for your business and write up flexible rental terms.
Scalable Warehouse Solutions
Whether you have an existing facility or are planning a move, our team can help you maximize every square inch of available floor space. We offer warehouse solutions that are tailored to meet your unique demands, including:
Warehouse planning: We offer free customer site surveys and AutoCAD drawing services to determine your best options.
Pallet racking and shelving: Leave the storage solutions to us with our design and installation services for different warehouse racking systems.
Facility optimization: Our team can install a range of warehouse equipment and use simulation software to determine the most efficient layout.
Forklift Parts and Service
The team at our Grand Junction branch location provides expert forklift repair services to take care of your fleet. If you have a forklift offline or want an easy way to keep up with preventive maintenance, you can schedule our technicians to come to your facility any hour of the day, 365 days per year.
We also have the largest selection of forklift parts in the area, with on-hand access to an inventory valued at over $4 million. Our team members know the industry and will review schematics to help you find the right part for any forklift, regardless of the make or model.
Silver Service® Guarantee for Your Peace of Mind
Every time you partner with Arnold Machinery Company, you get the safety net of our Silver Service® Guarantee. Our team delivers on this guarantee by providing solutions designed around your budget and needs, then following up to ensure everything meets your expectations. If there is anything we can do to make your experience more satisfactory, consider it done.
Other Arnold Machinery Material Handling locations in Colorado include:
Contact Our Grand Junction, CO Branch
Have questions about a product or need to schedule a service? Use the form below to connect with our Grand Junction location online or call 970-245-3434.