Salt Lake City, UT
---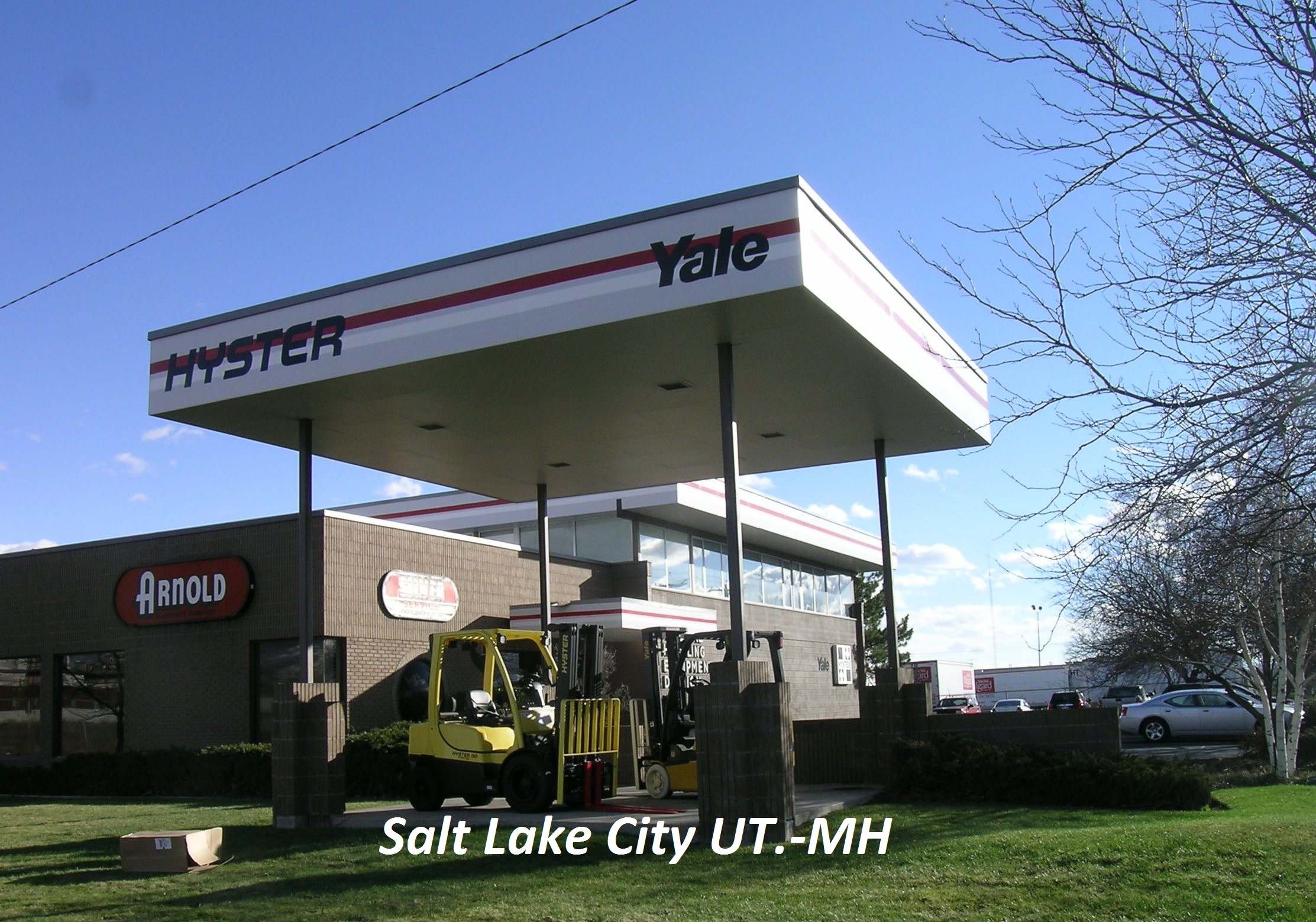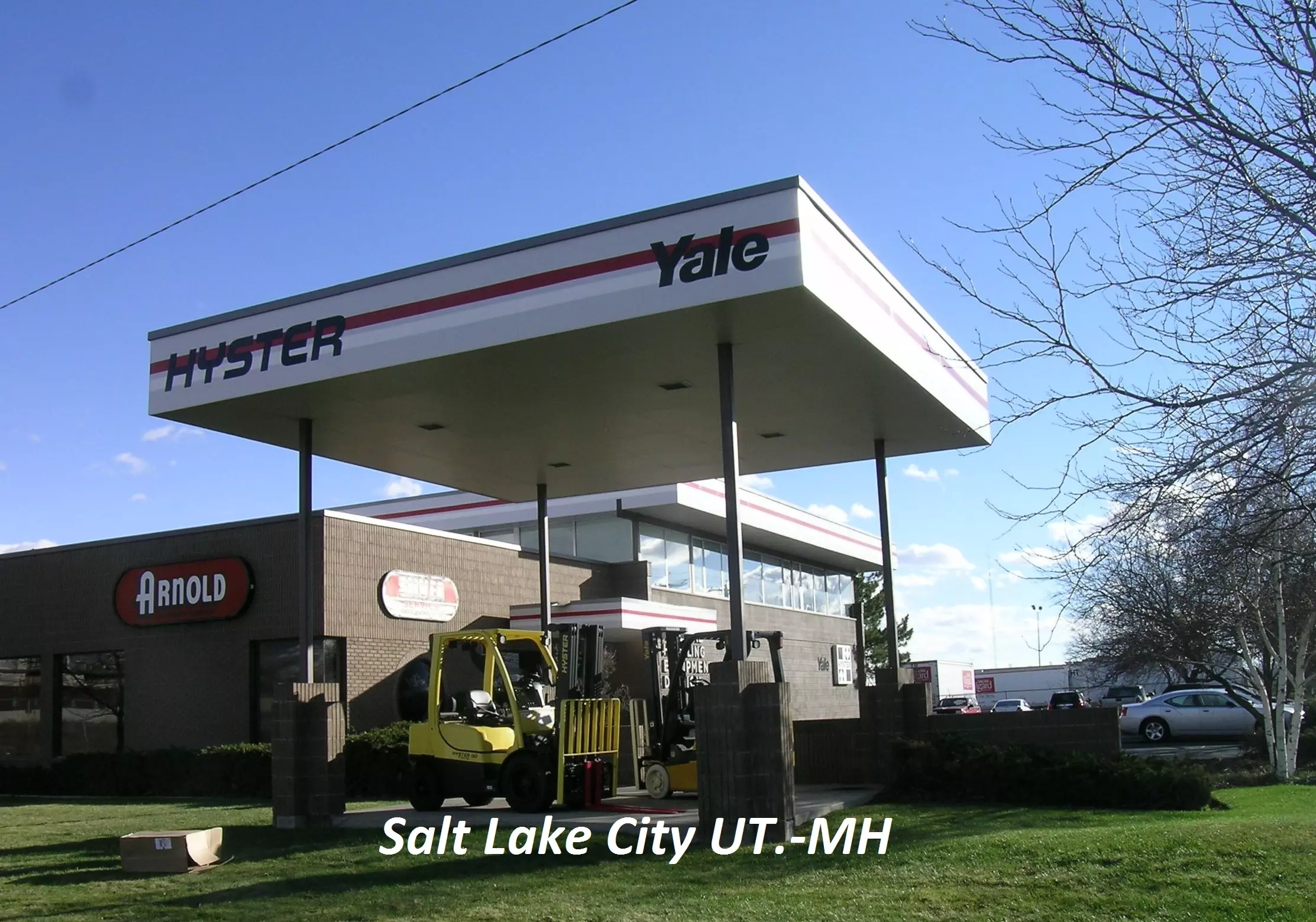 2921 West 2100 South, Salt Lake City, UT, 84119
Branch Manager: Russ Curtis
Phone: 801-974-4000
______________________
Get Directions
Visit Our Location? Write a Review! 
Salt Lake City, UT Material Handling and Warehouse Equipment Sales and Service
If you handle, store or move materials in the Salt Lake City area, Arnold Machinery Material Handling has the products and services you need to keep your business moving. Our representatives can help you improve your operational safety, productivity and efficiency.
Total Warehouse Solutions From Your Local Provider
We are the area's leading source for material handling equipment sales and service as well as advanced warehouse solutions.
Forklift Sales and Rental Equipment in Salt Lake City, Utah
Whether you want to add to your fleet or need something for the short term, our Salt Lake City team has you covered with a wide selection of options:
New forklifts for sale: We are dealers of the top names in material handling equipment. Options include new Hyster® forklifts, Yale® forklifts and lift trucks from industry leaders like Drexel, CombiLift, Bendi and Navigator. We will help you find something that provides the speed, lifting capability and maneuverability you require.
Used forklifts for sale: Used forklifts provide a cost-conscious alternative to buying new, and we have multiple used options to improve your bottom line. Each used forklift is serviced and maintained by trained technicians for your peace of mind.
Forklifts for rent: Forklift rentals are the ideal solution when you have extra materials to move, a forklift goes down for repair, or you want to test a model in a real-world setting before buying. Talk to our team about what you need and for how long, and we'll make it happen.
Innovative Warehouse Solutions
Our Salt Lake City location provides warehouse solutions to optimize your facility layout, increase safety and productivity and help you get the most efficient use of your resources. Our warehouse solutions include:
Warehouse racking: We design and install different pallet racking and warehouse shelving systems.
Site surveys: An expert assesses your facility to determine how we can assist, then develops a plan.
Simulations: Our design team uses advanced technologies to simulate, compare and optimize designs.
We also provide other services, including complimentary AutoCAD design and the installation of dock, mezzanine, conveyor and vertical lift equipment.
Forklift Parts and Equipment Repair
Arnold Machinery Company is your home for forklift parts and services regardless of the size of your fleet. We maintain an inventory of over $4 million in parts for all the top brands, including those outside the lines we distribute.
If you want to schedule professional repair services, we have skilled technicians who provide 24/7/365 mobile forklift repair and maintenance services throughout the Salt Lake City area. Our techs are capable of working on lift trucks of any make, model or size.
The Benefits of Working With Arnold Machinery Company
Our team is committed to your satisfaction, and we strive to ensure it through our Silver Service® Guarantee. This guarantee means we value your partnership and always place your needs first. If there's anything we can do to ensure you're 100% satisfied with your material handling equipment, warehouse products or services, we do it.
Other Arnold Machinery Material Handling locations in the intermountain west include Ogden, UT; Denver, CO; and Flagstaff, AZ.
Contact Arnold Machinery in Salt Lake City Today
Our Salt Lake City team is here to help you get the affordable solutions you need to enhance your operational capabilities. Get in touch with your local experts using the contact form below or by calling 801-974-4000.